Beauty and the Beast
PG, Family, 129 min
Belle (Emma Watson) lives in a small town in France with her loving father, Maurice (Kevin Kline). He leaves on a trip to the market and when his horse comes back without him, Belle goes looking for him. The horse leads her to an enchanted castle, where Belle finds Maurice imprisoned in a tower by The Beast (Dan Stevens). She offers herself as a prisoner in exchange for her father's release.
The Beast was once a vain, arrogant and handsome prince until an Enchantress cast a spell on him. The Enchantress leaves a rose in a glass case, telling him that when the last petal falls, if he has not found someone to love him, he'll remain a Beast forever, and his servants will become inanimate objects without personalities.
Belle finds to her amazement that the household objects in the castle are alive, and can talk. They wonder if she's "the one" and tell her the Beast is not as terrible as he appears. She slowly gets to know his softer side, just as the townsfolk are preparing to rescue her.
Sun
10:15AM 12:35 3:35 7:15 9:45
Begum Jaan
14A, Drama, 119 min
This film tells the story of eleven fearless women standing up against the system, amidst the changing political scenario during the partition.
Born in China
G, Documentary, 76 min
Disneynature's Born in China takes a look at three animal families — a panda bear mother and her adorable little baby, a rambunctious two-year-old golden monkey who has to learn how to be more independent when he gets a new sister, and a mother snow leopard struggling to raise her two young cubs in a harsh climate with very little food sources. We also see a herd of chiru as the females leave the males in spring in order to give birth to their young ones.
Filmed in the remote wilds of China, this film gives audiences the chance to witness some of the most intimate moments ever captured in a nature film.
Sun
12:10 2:30 4:50 7:10 9:30 10:05 10:30
Mon - Tue
12:10 2:30 4:50 7:10 9:30
Wed
9:30AM 12:10 2:30 4:50 7:10 9:30
Thu
10:00AM 12:10 2:30 4:50 7:10 9:30
Can't Help Falling in Love
PG, Comedy, 120 min

Financial Consultant Gab dela Cuesta (Kathryn Bernardo) is an expert at making every plan work. She instantly sees what people need and getting their approval. In fact, you could say that her life is close to perfect. So when her longtime boyfriend asks her to marry him, she says yes.
So when she discovers that she's already married to a happy-go-lucky trip leader, Dos Gonzales (Daniel Padilla), her world is turned upside down. She and Dos try to figure out how this unlikely incident could have happened between two strangers. But the changes in her well-planned life also start changing her as she realizes she's beginning to have feelings for Dos.
In Filipino with English subtitles.
Gifted
PG, Drama, 101 min
Frank Adler (Chris Evans) is a single man raising his seven-year-old niece Mary (Mckenna Grace). Although she was home schooled and wants to keep being taught at home, Frank decides to send Mary to school so she can find friends of her own age and learn to be social.
Her teacher, Bonnie (Jenny Slate), quickly realizes Mary is a mathematical genius. She and the principal tell Frank his niece would be better off at a school for gifted youngsters. Frank refuses, saying he promised his sister he would give Mary a normal life. As it turns out, Mary's mother was a mathematical wiz who didn't get much of a childhood because of her abilities.
Frank's mother Evelyn (Lindsay Duncan) disagrees with her son about Mary's schooling and decides to petition the court to get custody of the little girl. Frank, who loves Mary deeply and wants to do what's best for her, fights to retain his rights to raise his little niece.
Sun
10:45AM 1:25 4:25 7:25 10:05
Kabaneri of the Iron Fortress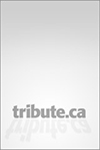 Manje Bistre
PG, Comedy, 137 min
Sukhi, while preparing for his sister's wedding, meets Rano and immediately falls in love with her. Rano, being Sukhi's sister's friend, is a hesitant lover.
Noor
Comedy, 107 min

Noor (Sonakshi Sinha) is impatient, intelligent, impetuous and on the hunt for love in the city of Mumbai. She has two best friends: Saad is a young restaurateur who often travels between London and Mumbai and Zaara, a with-it Parsi who plays DJ gigs at various nightclubs.
Noor, who lives with her father and a maid, Malti, works at the Daily News, a local TV Channel. Her tasks include covering socialite events, bakery openings and other banal fodder. Frustrated with her job and her life in general, she is on the lookout for meaning, whether that means finding an intelligent and handsome man, or a story with depth and substance.
The Boss Baby
G, Family, 97 min
Tim (voice of Miles Bakshi) is a very happy seven-year-old boy who enjoys all the attention he gets from his mom and dad. One day, however, his parents tell him he is getting a younger brother. In walks an unusual baby boy (voice of Alec Baldwin), who causes utter chaos with his arrival. Wearing a suit and carrying a briefcase, this Boss Baby is more than he appears.
Boss Baby has been sent by Baby Corp. to investigate and put an end to Puppy Co., an organization that is launching a "forever puppy" to replace babies. Boss Baby tries to focus on his mission, while Tim comes up with a plan to get rid of his new baby brother.
Sun
10:20AM 1:15 4:05 6:55 10:10
The Fate of the Furious
PG, Action/Adventure, 136 min
With the crew exonerated, Dom (Vin Diesel) and Letty (Michelle Rodriguez) are enjoying their honeymoon, while Brian (Paul Walker) and Mia (Jordana Brewster) have decided to retire from the game. It seems the globetrotting "family," including Roman (Tyrese Gibson), Tej (Ludacris), and Luke (Dwayne Johnson), are able to settle down and lead a more normal life.
However, when Dom suddenly betrays them to team up with a dangerous criminal terrorist named Cipher (Charlize Theron), the team is thrown into disarray. When Letty pleads with them not to give up on Dom, they joins forces with a top secret government ops team led by Mr. Nobody (Kurt Russell) and team up with Deckard Shaw (Jason Statham) in order to help stop Dom and his new anarchist boss from committing unspeakable acts of terror.
Sun
12:00 12:15 12:45 1:00 3:15 3:30 4:00 4:15 6:30 6:45 7:15 7:30 9:45 10:00 10:00 10:30
Mon - Tue
12:00 12:15 12:45 1:00 3:15 3:30 4:00 4:15 6:30 6:45 7:15 7:30 9:45 10:00 10:30
Wed
12:00 12:15 12:45 1:00 3:15 3:30 4:00 4:15 6:30 6:45 7:30 9:45 10:00
Thu
12:00 12:15 12:45 1:00 3:15 3:30 4:00 4:15 6:30 7:15 7:30 9:45 10:00 10:30
Unforgettable
14A, Thriller, 100 min
While trying to cope with the end of her marriage, a newly divorced woman named Tessa (Katherine Heigl) learns her husband, David (Geoff Stults), is happily moving on. His fiancée, Julia (Rosario Dawson), moves in with him and this move threatens her.
To Julia, this is a chance at happiness as she assumes the role of soon-to-be wife and stepmom. Meanwhile, although Tessa initially makes efforts to be friendly towards Julia, her jealousy and covetousness begin to take over. Tessa soon does everything in her power to take back the life she believes was stolen from her and convince her husband of the mistake he's made.
Sun
10:40AM 1:10 3:55 6:35 9:20